Extractions in Greenwood, IN - Center Grove Family Dentistry
No one likes the idea of having teeth pulled. Not only does it sound unpleasant, but you can't help but worry about how your smile will look afterward. However, remember this: there is always a way to restore the appearance of your smile, but leaving a damaged tooth in your mouth can lead to permanent health repercussions. Here's why some teeth simply cannot be saved, and when it could be safer to remove it and replace it instead.
Handling Damaged Teeth: Can They Be Saved?
Most people want to save their natural teeth if at all possible. When a tooth becomes damaged beyond the need for a simple filling, the options are:
Remove it

Try to save it with a root canal
Your dentist will advise you whether a root canal is likely to be successful. A tooth that is damaged beyond repair should be removed as soon as possible to protect your health.
The Risks of Oral Infection
Recurrent oral infections can spread to other areas and lead to dangerous health problems. Studies show that oral infections are linked with an increased risk of various conditions, including:
Cardiovascular conditions, such as heart attack and atherosclerosis

Damage to facial nerves

Stroke

Osteoporosis

Immune conditions

Gastrointestinal conditions

Diabetes and diabetic complications

Fetal development problems, such as low birth weight
When there's an infection inside your mouth, bacteria have easy access to the inside of your body. This is why they can quickly spread to the heart, lungs, bone, stomach, blood vessels, and other structures. In addition to spreading bacteria, infection leads to general inflammation throughout the body that can increase your risk of many of the above conditions.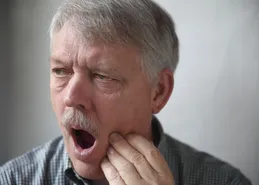 Because your body is always working to fight the infection, there's a constant strain on your immune system. This leaves fewer resources to fight other diseases, leaving you susceptible to additional health problems.
Center Grove Family Dentistry in Greenwood, IN can answer your questions about Extractions and help you design a treatment plan to meet your needs. Call (317) 548-2627 to request your appointment now.